Have you heard about the new continuing education initiative from Ringler Associates? Ringler Associates and CEU Institute have teamed up to provide courses for CE (continuing education) and CLE (continuing legal education).  In this podcast, Ringler Radio host Larry Cohen and co-hosts, Duke Wolpert and Gayle Christen talk with special guest, Jill Benner, Executive Director of the CEU Institute, about these programs available to you on a wide range of topics including Negotiations, Ethics,  Navigating Medicare Interests, Workers' Compensation and Structured Settlements, Liability Cases and Structured Settlements, with others in development.
Visit Ringler Associates to contact a consultant in your area about structured settlements.
Podcast: Play in new window | Download (Duration: 31:19 — 24.1MB)
"There has been a dramatic rise in shoulder injuries in the last five to ten years," Doctor Michael Ackland says, maybe we've just gotten better at diagnosing them. On this episode of Workers' Comp Matters, your host, Attorney Alan Pierce, will chat with Dr. Ackland, an examining physician who has worked with a fair amount of attorneys and insurers on shoulder injuries.
Dr. Ackland is an orthopedic surgeon and sports medicine specialist. He focuses in arthroscopic reconstruction of the shoulder and the knee. What he considers to be the most gratifying cases are revision surgeries after a patient has had a failed shoulder surgery.
Tune in to hear the basics of shoulder injuries, why they happen, preventative exercises, and how to handle a work-related injury.
Workers' Compensation was the first social reform in America dating back to 1911. On this edition of Workers' Comp Matters, host Attorney Alan S. Pierce, joins Andrew J. Reinhardt from the firm Reinhardt & Harper, PLC, at the Workers' Compensation Centennial in Boston, Massachusetts, to discuss the latest in workers' compensation and celebrate 100 years.  Andy talks about his work with Workers' Injury Law & Advocacy Group (WILG), legislative matters and upcoming congressional hearings in Washington DC pertaining to workers' compensation.
Podcast: Play in new window | Download (Duration: 26:29 — 23.7MB)
A long-term liability, such as a block of worker's compensation losses, an environmental loss or construction defect, can weigh down your firm's balance sheet. On this edition of Ringler Radio, host Larry Cohen welcomes Brian Fillion, President and Founder of Liability Transfer Corporation, to discuss liability transfer and how this process of analyzing, transferring and managing liabilities can benefit corporations and law firms.
Podcast: Play in new window | Download (Duration: 20:48 — 16.3MB)
As first reported in a series of New York Times articles by reporter Alan Schwarz, researchers have linked pro football careers and concussions with climbing rates of depression, dementia and even Alzheimer's disease. Attorneys and co-hosts, J. Craig Williams and Robert Ambrogi welcome Christopher Nowinski, President and CEO of the Sports Legacy Institute and Attorney Alan S. Pierce from the Law offices of Alan S. Pierce & Associates and host of Workers' Comp Matters, to discuss the latest in workers' comp claims against the NFL. They focus on the long-term effects of concussions from football, the NFL's role in helping these players, the workers' comp issues involved and creating public awareness about this serious issue in the NFL and in other sports. For more information on this important issue, including over 100 New York Times articles by Alan Schwarz, click here.
Special thanks to our sponsors, SunTrust, and Clio
Podcast: Play in new window | Download (Duration: 34:52 — 26.0MB)
In this special edition of Workers' Comp Matters from an ABA TIPS 2010 Conference on National Trends and Emerging Issues in Workers' Compensation, host and Attorney Alan S. Pierce welcomes Jodi Harris from Blue Eagle Investigations, to discuss the pros and cons of workers compensation surveillance. Jodi will give an inside look at surveillance, combating the fraud that exists in the workers' comp system, ethical and privacy issues and the different types of investigations and surveillance when dealing with an illegitimate claim.
Special thanks to our sponsor, Benoit Language Services.
Podcast: Play in new window | Download (Duration: 34:19 — 49.4MB)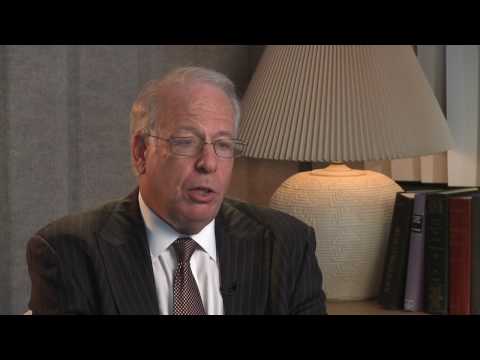 Attorney Alan S. Pierce explains the case of a grounds caretaker who contracted Lyme Disease from a tick bite received at work. The disease progressed, ultimately requiring considerable long term care. The insurance company challenged the claim. The case was ultimately heard before The Department of Industrial Accidents and a ruling was made in favor of the Claimant.
Type of Action: Workers' Compensation
Disputed Issue: Long-term medical care for chronic Lyme Disease/medical science
Judge's Ruling: In favor of Claimant

Attorney: Alan S. Pierce, Alan S. Pierce & Associates, Salem, Massachusetts
>>Learn more about Verdicts and Settlements<<
In many workers' comp cases,  claimants wrongly assume that Medicare should pay their medical expenses instead of their Medicare Set‑Aside account. And this mistake could lead to some serious and sometimes financially disastrous consequences. Ringler Radio host, Larry Cohen welcomes Mike Westcott, the new president of the National Alliance of Medicare Set‑Aside Professionals, to discuss how to handle these workers' comp issues, explore some of the workers' comp and Medicare Set‑Aside concerns and look at impending liability issues.
Podcast: Play in new window | Download (Duration: 24:05 — 23.0MB)
Medical care and pharmaceutical costs can get very complicated for an injured party in a lawsuit, particularly workers comp cases. Join Ringler Radio host, Larry Cohen with co–host and Ringler Associate, Bill Mathews, who heads the St. Petersburg office as they report from the 2007 NSSTA Annual Meeting and Conference in Toronto. Ringler Radio welcomes, Lisa M. Datelle, Executive Vice President and Founder of Cypress Care, Inc., one of the nation's leading pharmacy benefits management companies focused entirely on the workers comp industry. There's a lot to consider for the plaintiff as you'll hear in this important discussion.
Podcast: Play in new window | Download (13.3MB)
Sweeping changes in the law affecting workers' compensation cases in California
have taken effect over the past two years. Join Ringler Radio host, Larry Cohen from Ringler Associates in Boston and Mike Zea, co-host from Ringler Associates in Newport Beach, CA
with special guest, Attorney Nathan G. Halprin, managing partner at the Orange County law office of
Tobin Lucks. Attorney Halprin has defended many employers in workers' comp cases and is a
certified specialist in workers' comp at the California Bar, as well as a national speaker on the topic. Join us to explore all the changes in California including employer medical provider networks, utilization review and much more.
Podcast: Play in new window | Download (14.9MB)