A long-term liability, such as a block of worker's compensation losses, an environmental loss or construction defect, can weigh down your firm's balance sheet. On this edition of Ringler Radio, host Larry Cohen welcomes Brian Fillion, President and Founder of Liability Transfer Corporation, to discuss liability transfer and how this process of analyzing, transferring and managing liabilities can benefit corporations and law firms.
Podcast: Play in new window | Download (Duration: 20:48 — 16.3MB)
As first reported in a series of New York Times articles by reporter Alan Schwarz, researchers have linked pro football careers and concussions with climbing rates of depression, dementia and even Alzheimer's disease. Attorneys and co-hosts, J. Craig Williams and Robert Ambrogi welcome Christopher Nowinski, President and CEO of the Sports Legacy Institute and Attorney Alan S. Pierce from the Law offices of Alan S. Pierce & Associates and host of Workers' Comp Matters, to discuss the latest in workers' comp claims against the NFL. They focus on the long-term effects of concussions from football, the NFL's role in helping these players, the workers' comp issues involved and creating public awareness about this serious issue in the NFL and in other sports. For more information on this important issue, including over 100 New York Times articles by Alan Schwarz, click here.
Special thanks to our sponsors, SunTrust, and Clio
Podcast: Play in new window | Download (Duration: 34:52 — 26.0MB)
In this special edition of Workers' Comp Matters from an ABA TIPS 2010 Conference on National Trends and Emerging Issues in Workers' Compensation, host and Attorney Alan S. Pierce welcomes Jodi Harris from Blue Eagle Investigations, to discuss the pros and cons of workers compensation surveillance. Jodi will give an inside look at surveillance, combating the fraud that exists in the workers' comp system, ethical and privacy issues and the different types of investigations and surveillance when dealing with an illegitimate claim.
Special thanks to our sponsor, Benoit Language Services.
Podcast: Play in new window | Download (Duration: 34:19 — 49.4MB)
The complexities of dealing with Medicare issues when resolving Workers' Compensation and Liability Claims is a growing challenge for all parties involved in the claim resolution process. There's help with that and more. In this edition of Ringler Radio, host Larry Cohen looks at the newly formed subsidiary of Ringler Associates, called Ringler Medicare Solutions, Inc. with President, David L. Hays. They explore the world of Medicare, workers compensation and liability claims, what lawyers and adjusters need to know and the advantages to the client.
Podcast: Play in new window | Download (Duration: 34:07 — 25.6MB)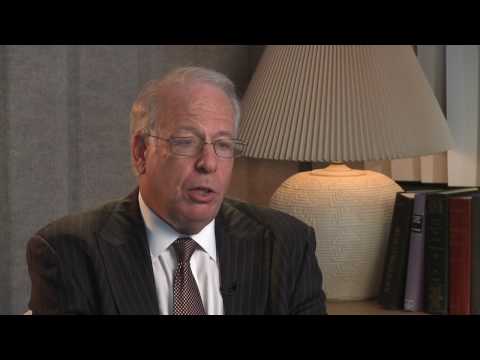 Attorney Alan S. Pierce explains the case of a grounds caretaker who contracted Lyme Disease from a tick bite received at work. The disease progressed, ultimately requiring considerable long term care. The insurance company challenged the claim. The case was ultimately heard before The Department of Industrial Accidents and a ruling was made in favor of the Claimant.
Type of Action: Workers' Compensation
Disputed Issue: Long-term medical care for chronic Lyme Disease/medical science
Judge's Ruling: In favor of Claimant

Attorney: Alan S. Pierce, Alan S. Pierce & Associates, Salem, Massachusetts
>>Learn more about Verdicts and Settlements<<
Is the Workers' Compensation system really there to protect us if we are injured on the job?  On this Workers' Comp Matters program, host Attorney Alan S. Pierce welcomes Dr. Patrice Woeppel to take an inside look at the ins and outs of the workers' compensation system and discuss her new book, Depraved Indifference: the Workers' Compensation System.
Podcast: Play in new window | Download (Duration: 24:56 — 22.1MB)
When it comes to organized labor, the focus is usually on issues regarding employment, layoffs, wages and arbitration. However, there is a big factor when it comes to workers comp cases. Join Ringler Radio host, Larry Cohen and co-host Angus Kennedy from Southern California as they speak to Attorney Michael Ian Rott, founding and senior partner at the firm of Hiden, Rott & Oertle, about workers comp cases involving organized labor. Larry, Angus and Michael explore these cases, the obstacles in dealing with the workers compensation system, the first hearing loss class action in California's workers' compensation history and how workers can benefit by putting their money in a structured settlement.
Podcast: Play in new window | Download (15.0MB)
Join host and Attorney Alan S. Pierce at the ABA Tort Trial & Insurance Section (TIPS) conference in Chicago recently for a candid discussion of the AMA Guides to Evaluation of Permanent Impairment, 6th Edition in this Workers Comp Matters. Join Alan with special guests, Dr. Christopher Brigham, board certified in Occupational Medicine, President of Brigham and Associates and Senior Contributing Editor to AMA Guides effective now in 2008 and Attorney Todd McFarren, partner at Rucka, O'Boyle, Lombardo and McKenna and past president of the Work Injury Law and Advocacy Group (WILG). What's the importance of the Guides in workers comp cases as a standard to define the impact of an injury or illness? And hear the recent criticism from some lawyers in the plaintiff bar across the U.S. Hear the issues and answers!
Podcast: Play in new window | Download (17.0MB)